Custom Designed Patios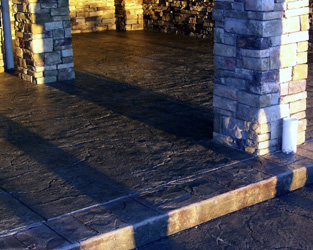 R. Broad Concrete has been helping homeowners create their own unique patio designs for years. Let us assist you in the design of your patio, walkways, stairs or other projects with our experienced and knowledgeable staff.
We offer a variety of finishes such as, patterned stamped concrete, acid stained concrete, exposed aggregate concrete and brand new "glow-in-the-dark" concrete. We can do anything from a one level to multi-level patios. Please contact us for an estimate today.